Equestrian falls to Baylor in a tiebreaker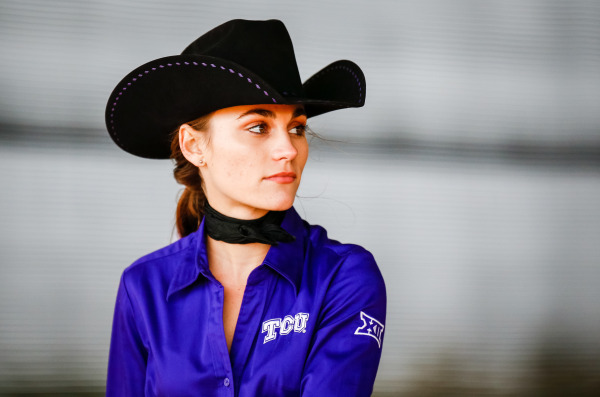 The No. 7 TCU equestrian team lost to the No. 9 Baylor Bears in a tiebreaker Friday.
The Horned Frogs matched the Bears in points 10-10 during regulation and came away with all four Most Outstanding Player honors from the meet.
"This was a very close meet against a very good Baylor team," director of equestrian Haley Schoolfield said.  It's always tough to be on the short side of a tiebreaker, but that should make us push a bit harder to improve."
The meet opened up with the first point going to Baylor's Madison Day with her impressive 82-point ride on Calisto. Seniors Marisa Malevitis and Jayme Omand, along with freshman Raegan Rast, stepped up and each earned their point, topping Baylor 3-2 in Fences. Rast also earned her second MOP this season with her 78-point ride.
Sophomores Josie Mootz and Laska Anderson won their points in Horsemanship, with Mootz' 76.5-point ride against Baylor's Charlotte Green earning her a MOP title.
The seniors stepped up once again on the Flat with seniors Jayme Omand, Emelie Burgess and Carley Barnett all earning a point for the Horned Frogs.
In Reining, freshman Josie Ferrante earned her first MOP after her 72-point ride over Baylor's Sydney Scheckel.
The Horned Frogs finish up their fall season in Stillwater, Okla. Nov. 10 to take on No. 6 Oklahoma State.