The student was asleep in her bedroom when the sound of her apartment door opening woke her, according to TCU police reports.
She called out, but rather than getting an answer she heard footsteps running down the hall, police said. She declined a request for an interview and TCU 360 is not identifying her.
Her apartment in the GrandMarc was one of three that police said a former desk assistant entered during the early hours of Dec. 1, using a master key.
Elijah Herring, formerly a senior social work major, has been charged with criminal trespass habitation. Herring is no longer a student at TCU.
His arrest highlighted a gap in the hiring process for Housing and Residential Life (HRL). Herring was hired and had access to master keys, despite security footage from the University Recreation Center in 2014 that recorded him stealing from wallets from the weight room and records matching his presence at the University Recreation Center with reported thefts that helped TCU police apprehend him.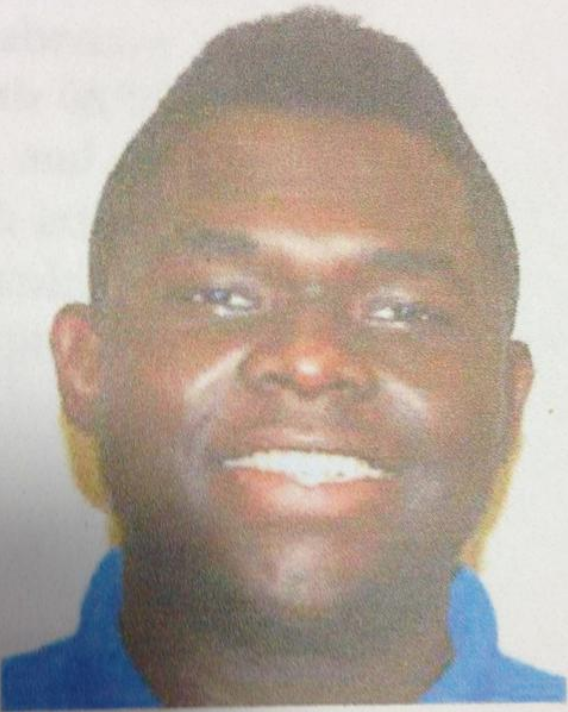 Herring admitted to stealing one wallet as well as the contents of four others and was charged with theft in the amount of $50 to $500.
In that case, Vice Chancellor of Student Affairs Kathy Cavins-Tull said Herring violated the University Code of Student Conduct by committing the crime. Students who violate this code, she said, are given sanctions "to help the student best learn from the incident" and may return to good standing with the university after the sanctions have been satisfied.
Cavins-Tull explained that desk assistants didn't require a formal background check, just a good standing with the university.
In light of Herring's arrest, the hiring process has been modified this semester to significantly reduce the number of people with access to room keys and require students to undergo a "thorough" background check, she said.
HRL has also changed the way it manages master keys and assisting students who are locked out of their room.
Jason Titus, assistant director for housing and residence life, wrote in an email that the number of employees responsible for lockout procedures has been significantly narrowed. Between 8 a.m. and 9 p.m. on weekdays, students who need to access their rooms will be let in by office staff members. Outside of these hours, a resident assistant or chapter resident assistant (who work in the Greek halls) will be responsible for letting students in.
Titus said these changes will be evaluated throughout the semester.
TCU police received a report Dec. 1 that a male suspect had entered a female's apartment in the GrandMarc's North Tower unannounced while she slept. Officers used "digital evidence" to identify the suspect and found that two other apartments had been invaded.
Herring was arrested almost a week later by Fort Worth police on outstanding criminal trespass habitation warrants.
None of the women who spoke with TCU 360 reported anything missing, so they were puzzled by the motive and disturbed by the invasion of privacy.
Junior nursing major and GrandMarc resident Brooke Battaglia said she was asleep in her four-bedroom unit when a man entered. She and her roommates were unaware that a stranger was in their home or how long he was there that morning.
Battaglia said when she woke up and noticed the door was cracked open, she didn't think much of it until TCU police called that afternoon asking the women if they'd seen anything strange. After they were informed of the situation, the roommates suspected that a stranger had roamed into a bedroom that was open that morning.
Sisters Maia and Morgan Gunn, live together at the GrandMarc. Neither was home when their apartment was entered, but they said the situation spooked them. Morgan said she was scared to sleep in her room for several nights after the incident. Morgan said for the first time she felt nervous returning home after working late shifts at Fuzzy's Taco Shop.
"I was kind of terrified," Morgan said. "It's a scary thing to think about. Nothing like that has happened before. It just scared both of us and made us feel unsafe."
Both siblings identified Herring as an acquaintance and said they had even chatted with him at an off-campus event the night before he broke into their apartment. Maia said she thought he was "sweet" and "didn't expect anything like this from him."
They said none of the GrandMarc staff members reached out to them after the incident.
Battaglia said he shouldn't have been able to open her apartment door in the first place since her unit is a private lease, not a part of TCU's housing system. She expressed her frustration that the GrandMarc staff didn't update the computer system to reflect that their unit switched from a TCU lease to a private one when she moved in, which made the apartment accessible to student employees.
Under a private lease, Battaglia said, only the property manager is granted access.
"We had a lot of trust in GrandMarc, and that was broken because of their negligence to do their jobs," she said.
The GrandMarc hall director declined requests for comment.
A friend of Herring is also puzzled by his arrest. Frank Jackson, a senior journalism major (who does not work for TCU 360), said he got to know Herring when they pledged the Kappa Alpha Psi fraternity in 2015.
Jackson described Herring as a kind and compassionate person, who has faced a troubling upbringing and pressures at school.
Jackson said he helped Herring move some of his things out of his campus apartment after Herring was released on bail. He said Herring is remorseful.
"We had a heart-to-heart," Jackson said. "He was just saying he feels bad and doesn't know why he did it. He never had the intention of hurting anyone."
When he first heard the news, Jackson said he felt shocked and confused at first, but he knew he wanted to support his fraternity brother.
"Situations like this are often deeper," he said. "I would encourage people to view him from a sympathetic eye and really see that he's someone who needs help, not shunning. As his brother, I wouldn't want this to be a dark cloud he can't get out under for the rest of his life."
Herring did not return requests for comments.