TCU Athletics had an action-packed weekend, with a total of six sports. You can read about footballs win here, soccer's win over Texas here, and volleyballs first road victory of the season.
Rifle
The No. 2-ranked Rifle team won their second match of the season, defeating No. 10 Navy and VMI. Senior Rachel Garner, junior Casey Lutz, and freshman Kristen Hemphill were the top three aggregate scorers of the day, and a total of eight Horned Frogs fired season-high scores. The team's 4,711 was the highest aggregate score in the nation this season. TCU returns home for two matches against Coast Guard on October 6 and 7.
Women's Cross Country
The team traveled to Madison, Wisconsin, where they faced off against 32 of the top teams in the nation in the Nuttycombe Wisconsin Invitational. Sophomore Evelyn Mandel and freshman Mariah Castillo led the Horned Frogs with times of 21:25.3 and 21:34.2, respectively. Four other runners improved on their times from the first invite of the year. The team will compete on Oct. 13 in the Arturo Barrios Invitational at Texas A&M.
Equestrian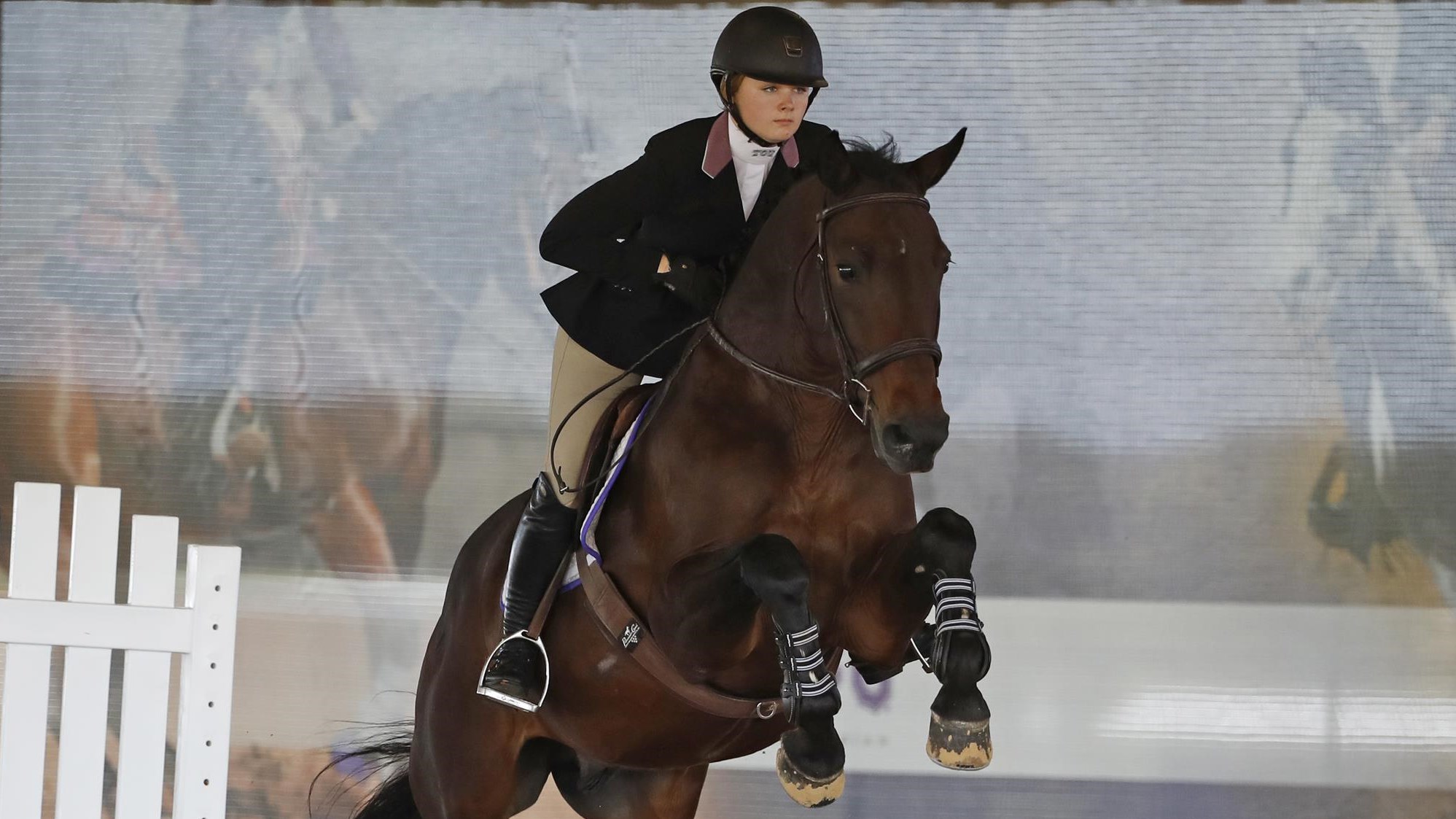 The No. 6 ranked equestrian team defeated Delaware State 15-4 in the National Collegiate Equestrian Association opener. The team won all four events and claimed all four most outstanding performance honors. First-year Izzy Baxter claimed MOP honors in equitation over fences and on the flat in her collegiate debut. The team will host Texas A&M next Friday, October 5, at Turning Point Ranch in Springtown, Texas.