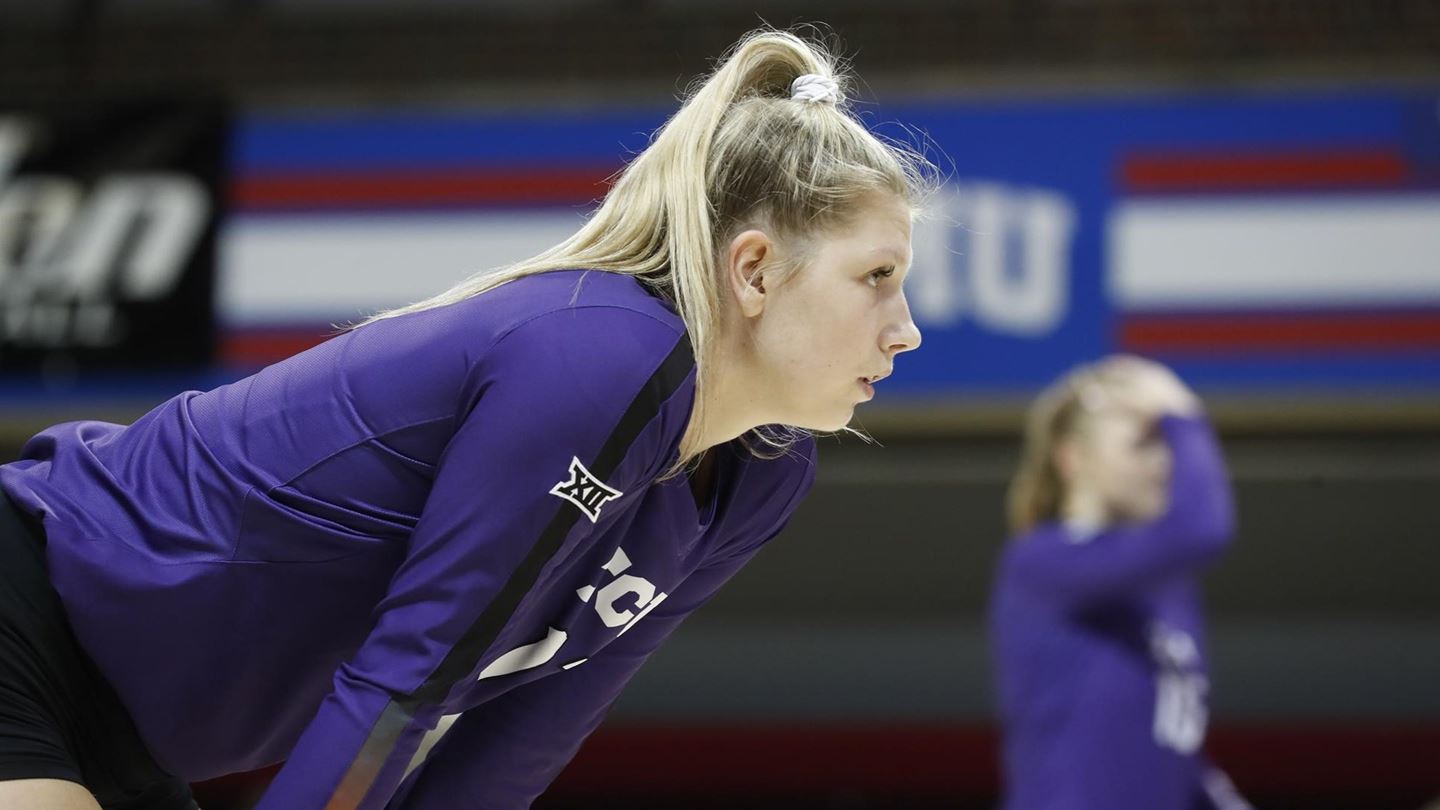 TCU volleyball (5-5) was swept by Rice (11-1) on Saturday despite outside hitter Audrey Nalls' sixth match this season with double-digit kills.
This was the Frogs' second-straight match to fall via a sweep, as they fell 3-0 to SMU last Wednesday.
Nalls, the Big 12 Rookie of the Week, finished with 10 kills and seven digs.
Though TCU had a 12-9 lead in the first set, a 6-1 Rice run was too much for the Frogs to handle, and they fell behind 1-0.
Rice continued this momentum into the second set, leading the entire way and taking a defining 2-0 lead.
The third set showed off the Horned Frogs' strong offensive chemistry, as they hit .556 en route to a 13-13 tie midway through. Another run by the Owls, this one 5-1, silenced any hopes TCU had of coming back, and Rice completed the sweep.
The Horned Frogs had produced 35 kills and committed 13 errors.
Looking to avoid a three-game losing streak, TCU will travel to Norman, Okla. to play the Sooners at 8 p.m. on Wednesday.