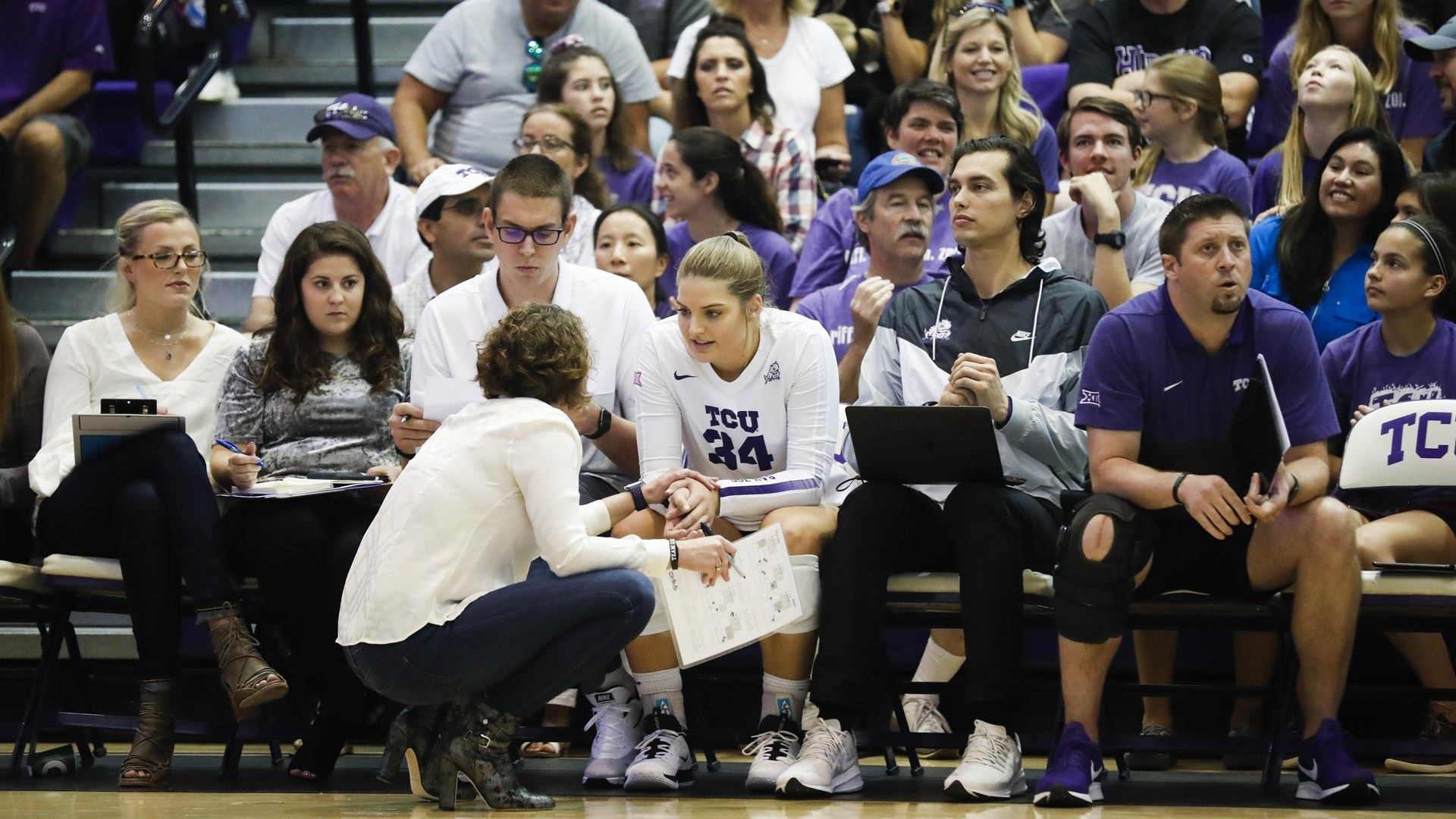 After winning the first set, TCU volleyball fell in three-straight sets to Kansas State, losing the match 3-1.
The loss drops the Frogs to 0-2 in conference play.
Libero Berklie Baker delivered one of the best defensive performances of her career, finishing with a career-high 23 digs.
The Frogs opened the match with a sharp offensive attack. They delivered 16 kills in the first set, seven of which came from middle blocker Katie Clark and five from first-year outside hitter Audrey Nalls.
As a team, TCU hit .375, its best first-set hitting percentage of the season.
Laying it on the Wildcats early, the Frogs hardly kept them in striking distance, winning the first set 25-15.
The second set started with a kill from KSU, but the Frogs were quick to strike back. The teams traded shots, tying the score at 17. Mistakes made by TCU's defense combined with the Wildcats' offense execution led to a 25-19 takeover by KSU.
The next set would prove to be even worse defensively for the Frogs. The set began with the teams trading shots until Kansas State's offense exploded with a 20-9 run. It led to a 25-14 win, putting TCU behind 2-1.
The final set was riddled with errors by both teams.
TCU claimed a 7-4 lead off of three blocks, two by the hands of Clark and Afedo Manyang. Kansas State responded with an 11-3 run to seize control of the set.
The Frogs defended three match points to pull within one, but the Wildcats capitalized on the next point to win the set 25-23 and the match.
Outside hitter Ashley Waggle produced a career-high 10 kills in the contest.
Next, TCU will host the Texas Longhorns at 8 p.m. Wednesday at home.