Fort Worth plans to increase civic, community engagement budget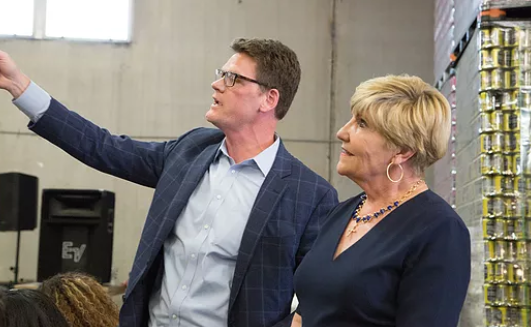 One goal of Fort Worth's longest-sitting mayor is to encourage and increase civic and community engagement.
Mayor Betsy Price has increased money allocated toward community and public engagement by 4%, totaling around $4.3 million, a small part of Fort Worth's $1.9 billion increase in the overall budget for 2020.
Since Price took office in 2011, she started a group called Steer Fort Worth Keyholders (SteerFW), which was created in response to low voter turnout and attempts to develop emerging leaders who are civically engaged.
"Our primary goal is to foster civic engagement, increase young voter turnout and create a networking group for relationships to be built and ideas to be shared," said John Newbern, the co-chair of SteerFW.
Since the program was implemented, the number of voters has increased from about 14,000 in 2011 to about 40,000 in 2019.
Newbern said he joined the group because he fell in love with the conversations being held and being surrounded by a group of young adults who were motivated to get involved in their city.
The group schedules monthly conversations with area leaders, offering the Keyholders cohort a chance to learn from and interact with the people who shape the city.
During the group's August meeting, Price explained why civic engagement is important and said not only do young leaders need to come together, but everyone needs to be engaged in public business. 
"You can't shape your communities if you don't know your people," Price said.
Newbern and Price encourage people to get involved within the community and understand the local decisions being made that impact daily life.
"Fort Worth is exploding with new people, ideas and culture," Newbern said. "The future of our city needs to be a positive one and we, as young people, have an opportunity to help decide what the future holds."
SteerFW is just one way citizens can become more involved.
There are many civic events that take place throughout the year to help educate citizens on numerous topics.
Fort Worth offers a Civics 101 class, where adults can learn about how the city works and who represents them. There are also several programs that educate citizens on recycling, air pollution, lake pollution and a Connecting with Your Neighbors program.
Education programs for children are offered, that teach about bike safety and recycling or My Government and Me, that teaches K-5th grade about the purposes of government and civics.
All civic education programs can be found on the Fort Worth city website.