It's campus election time and two candidates are vying to be president of the Student Government Association.  The other positions are uncontested. Those elected will serve during the 2018-19 school year.  TCU360 recently sat with the candidates to discuss their platforms and plans.
Laredo Loyd wants to 'revolutionize' student government
Laredo Loyd, a junior political science and psychology major, is running for student body president under the campaign slogan: "Join the revolution." The SGA parliamentarian said his mission is to have the organization emphasize serving students above officers.
"SGA can get into this bad cycle of resume building where you get people who join SGA because it looks good for future law school applications," Loyd said. "It's an organization that needs to be there for the students."
He has been a member of SGA since his first year at TCU.
He's served as a Frog Aid and representative of the College of Science & Engineering. Loyd also worked on mental health awareness and the "It's On Us" sexual assault awareness and prevention campaigns for the past two years.
Loyd said he's learned a lot while serving on committees and sees value in awareness weeks, but wants to see a "long-term effort" in the future. He offered suggestions such as embedding mental health representatives in all colleges and residence halls to constantly provide students with information, so they'll become more comfortable seeking help.
"We can't keep this attitude of 'let's have a week so we can be aware,' " he said. "Let's change it to where people are always aware."
Loyd stressed visibility and accountability as priorities for his potential term as president.
He said he was disappointed that many students he's spoken with don't know much about SGA or its members.
A lot of organizations have presented good ideas that haven't been executed, he said. SGA's executive and legislative branch have a $152,000 budget that went mostly unspent, Lloyd said.
He said he wants SGA to spend its budget and make more efforts to listen to students first.
"When you don't have that outreach," he said, "when you don't get ideas from students, when you don't listen and you're more just, 'here's a program we can do and just see how it affects people' opposed to 'what do you want.' I mean, we have the resources, so let's just make it happen."
Loyd said SGA has a total budget of $800,000, but is "falling short in helping students realize their dreams during their four years here."
Loyd said he envisions long-lasting change at TCU.
"I think this is bigger than me," he said. "I think this is bigger than what one term can accomplish, so a lot of what I want to accomplish is here is kind of just making this, like I said, a movement where we can institute the lasting structures so that SGA can become a service organization. So it can become an organization that students aren't afraid to reach out to, that students know who to reach out to utilize it to the best of their abilities."
Widick fights to empower student voices
Abbey Widick, who is also running for SGA president, said the three biggest issues TCU students struggle with are; sexual assault prevention, mental health awareness and diversity and inclusion.
"Over the past year I've gotten a unique perspective on where we need to head next and continue the progress that we have made this year," Widick said, a junior communication major.
Widick said her role as vice president of operations has prepared her for the responsibilities that Student Body President entails.
"The connections that I have made this year and fighting the problems that I have seen on campus, being able to be an advocate and fight for sexual assault resources on campus," Widick said. "We will be able to continue this next year and build off the projects that we have done."
She helped push the mental health center to extend its weekday hours to 8 p.m. She has also been active in combatting sexual assault on campus with an "It's on Us" week.
Widick said she wants to add rape kits to the mental health center in the near future.
She said an annual survey showed a 10 percent increase in the number of students who feel comfortable standing up to sexual assault.
"That's tremendous progress and it makes me very proud," Widick said.
Along with sexual assault prevention and mental health awareness, Widick said she is invested in college affordability for TCU students and is hoping to bring a scholarship fair to campus if she were elected.
"There are TCU students that are more than qualified for scholarships that do not have any," Widick said. "One thing the student body president can do is connect outside resources to students who are deserving of scholarships."
If elected president, Widick said she will continue to fight for each student to give them the best learning experience possible.
Former president inspires Jezek to run for VP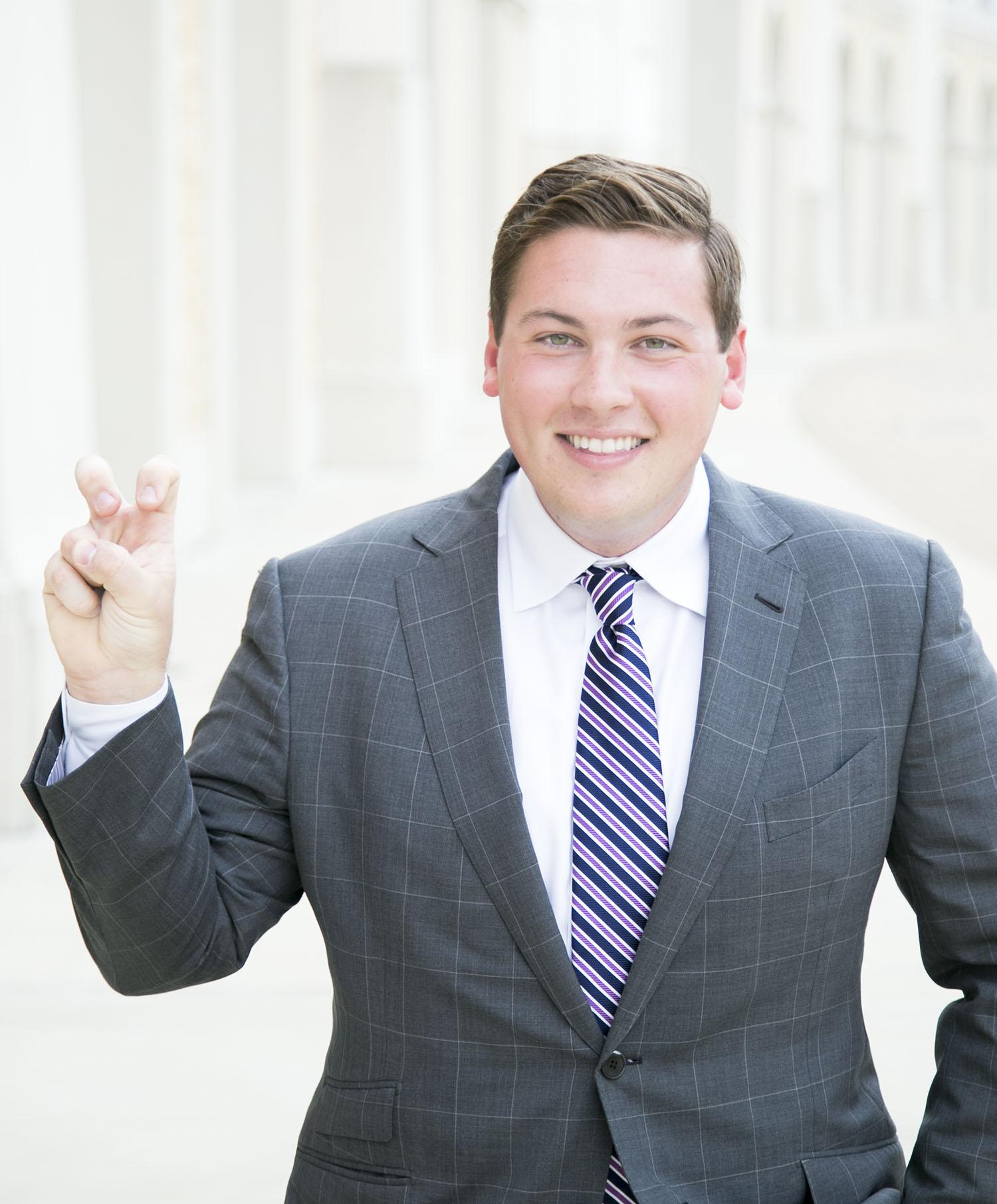 Will Jezek first served in student government as a representative of the Class of 2019 and former Student Body President John Paul Watson's deputy chief of staff.
Jezek said Watson, his mentor and friend, possesses an innate ability to spark change that inspired him to run for Vice President of External Affairs.
"As his friend and Deputy Chief of Staff," Jezek said, "I witnessed John Paul receive numerous opportunities and apply his work ethic and powerful leadership to enact real change on campus. After seeing him in his role as treasurer, I decided that I would like to also be in a similar role and be provided with the opportunity to really make TCU a better place for all students."
The vice president of external affairs focuses on connecting SGA's resources to the local community, according to Jezek, while the vice president of operations is focused on making TCU a better place, internally.
Jezek said his ties with the Dallas/Fort Worth community make him a qualified candidate for this position.
"My involvement with organizations like KLIFE and the Entrepreneurial Club have provided me with opportunities to meet doctors, entrepreneurs, businessmen and women, psychologists and others," Jezek said. "Due to these connections, I know that as vice president I will be able to effectively connect SGA to the DFW community and vice-versa."
Jezek said his biggest goal as VPE is to assemble a board of external influencers on campus.
"This board will provide new opportunities and connections for students and will teach SGA how it can apply its resources to make our community a better place to live in," Jezek said. "They can also provide an outside perspective and guidance for SGA. I think this is important to continue to lead a strong SGA."
Unopposed Kat Nestor to become vice president of operations
As the only candidate running for SGA's Vice President of Operations (VPO), Kat Nestor isn't campaigning on a specific platform as she wants to center her workflow around "what the student body wants me to be" by addressing new problems as they come forward.
A junior political science major, Nestor has served SGA as a representative of the College of Liberal Arts and joined both the elections and regulations and academic affairs committees.
She is SGA's director of sexual assault awareness and prevention. She said as VPO she would continue to emphasize sexual violence.
After working on the "It's On Us" and "Take Back the Night" awareness campaigns, Nestor said she wants more programs highlighting sexual violence issues in fall semesters so first-year students are quickly introduced to campus resources and capitalize on the enthusiasm for program attendance early in the school year.
She also talked about being accessible to students.
Her background as a resident assistant and a Frog camp facilitator sharpened her communication and leadership skills, she said.
Nestor suggested offering more mediums for students to directly connect with her like online forums to submit ideas or concerns, so she can collaborate with them on SGA programs.
"I'm just excited to help give incoming students, current students the incredible experience I've been afforded while I've been here," Nestor said.
McKenzie Keetch vows for increased 'accessibility' on campus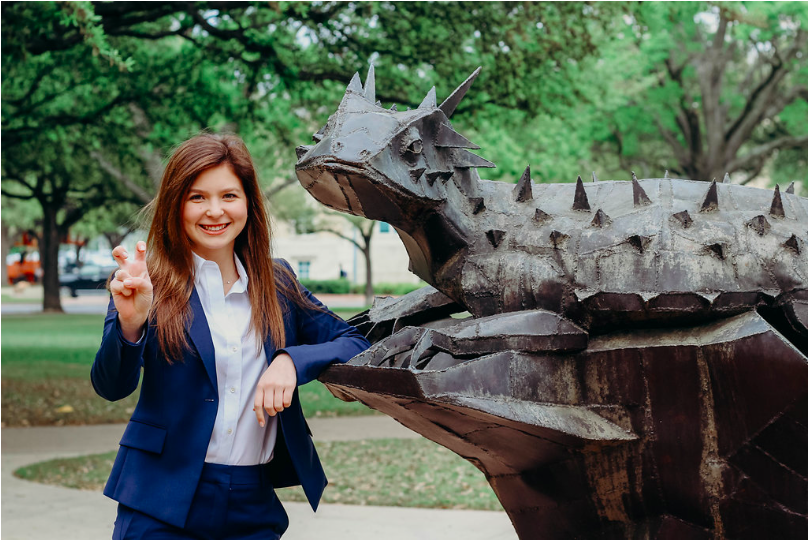 McKenzie Keetch, a sophomore finance and accounting double major, first joined SGA to get out of her comfort zone and expand her horizons.
One year later, she's running for treasurer. 
"Throughout my first year here," Keetch said, "I've been so impressed with the people involved … from the diverse students to students from all walks of life."
The treasurer is a major facilitator in all of SGA's functions, she said.
"Everything requires money," Keetch said. "If you see something happening on campus, odds are the treasurer is involved in some way."
When asked what the ideal treasurer in her mind is, Keetch responded with one simple adjective: trustworthy. She said wants to transform the overlooked role into someone who students can approach.
"I want to simplify things and keep the integrity of the position," Keetch said. "I want to keep solidifying that integrity quality of the position and provide an open-door policy for all students. Students deserve to know where their money is going."
Keetch is treasurer of her sorority, Delta Gamma.
"I've been able to get experience through that," Keetch said. "I just saw the perfect melding of being able to interact with people and make an impact on campus."
She is a member of the House of Student Representatives this year, a role she believes has prepared her for the bigger role of treasurer.
"Being from Neeley, I get the money and business side of things," Keetch said. "As a representative, I've been able to branch out and meet people from other departments. They've taught me all walks of what House is."
Keetch said she has one main goal to accomplish while in office.
"I'd love to see a campus that has access to everything that SGA can provide," she said. "As treasurer, it's a unique position where I can provide that access in working with the other student body officer seats to make the campus more accessible."
The winners will be announced April 20.