Get to know the 2021 Student Body Officer candidates before the election with TCU360's election guide. The primary election for vice president is on Wednesday April 14 and the general election is on Friday April 16. Click or tap on a candidate's photo to learn more about them.
President
Lau'Rent Honeycutt
Liliana Ogden
Vice President
Catherine Cunningham
Anastasia Helms
Martin Vershel
Treasurer
Lyvia Baldner
Court Putnam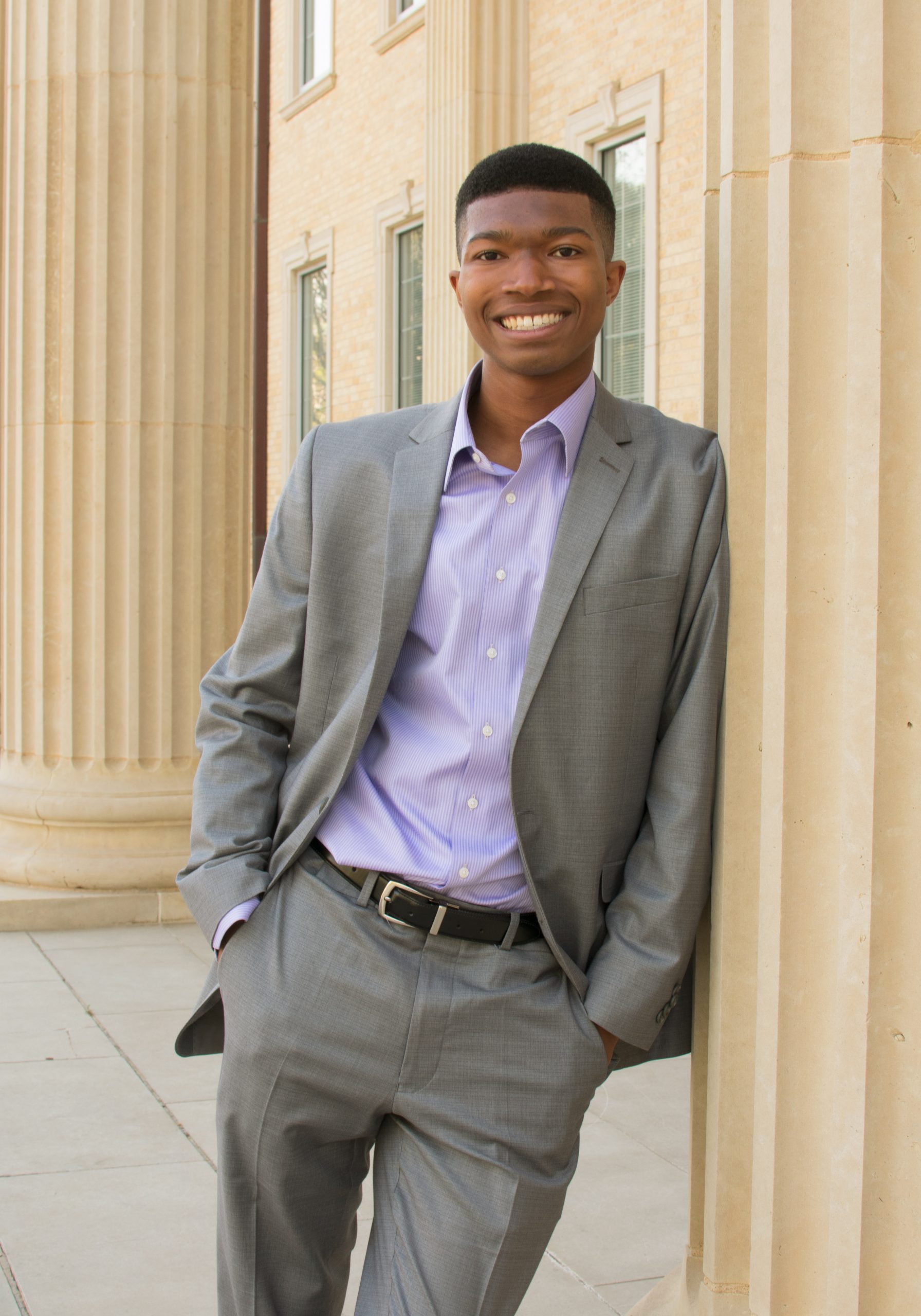 Lau'Rent Honeycutt
"Let's Do More!"
Academics: Junior marketing major with a finance minor.
Involvement: SGA Student Experience Chair.
Platform: Sustainable book swap program: develop a system in which students can easily sell or swap textbooks bought for particular classes. Increased applicant diversity: a program where student leaders sign up to visit local high schools and increase community engagement. Graduate test scholarships: create a scholarship fund to assist students as they apply for the next phase of education. Horned frog pride: start new traditions as a school. For example, the night before a huge rival game, a statue of our rival school can be placed on campus for students to paint and topple. Post college preparation: increased focus on financial literacy, organization, and home care in first-year classes.
Liliana Ogden
"Action Continues"
Academics: Junior pursuing a dual-degree in economics and finance
Involvement: Current student body vice president, TCU Dutchmen, Gamma Phi Beta, Leadership Scholars Program, Leaders for Life, Frog Camp Facilitator.
Platform: Advocate for the use of SANE exams at the TCU Health Center to better support survivors of sexual assault, increase diversity by working with the admissions office, film videos on social media platforms to update students on what SGA has been actively doing and recreate TCU homecoming weekend to be a larger event to encompass more organizations' participation and cultivate the student, faculty, and family experience at TCU.
Catherine Cunnigham
Academics: Sophomore political science and English double major
Involvement: Director of Communications for the Student Government Association (SGA), an AddRan representative for SGA, Phi Mu Fraternity Greek Relations Committee member, and AddRan Ambassadors.
Platform: Increase the number of local restaurants covered by FrogBucks, create a more active and empathetic campus community through difficult discussions about race, gender, sexuality, increase WHAT2DO@TCU visibility across campus and create more tangible resources to improve mental health visibility on campus.
Anastasia Helms
"All in for Anastasia"
Academics: Sophomore nursing major with a minor in Spanish for Health Professions
Involvement: Kappa Alpha Theta, Student Nurses Association, founding member, campus correspondent, and editor in chief for the TCU chapter of Her Campus, Interim Chief of Staff for the former Interim Student Body President, SGA Executive Board Student Outreach Committee leader, creator of the Diagnosed, Not Defined Initiative.
Platform: Wellness: Increase awareness and responsiveness for students with adverse diagnoses, disabilities, and/or disorders. Advocate for resources on campus that students can connect with. DEI: Advocate for direct DEI initiatives. Work with constituencies on campus to bring speakers and create more opportunities for cultural and heritage appreciation events. Community: Create a campus-wide faculty and staff appreciation week. Communication: Create a forum to receive feedback and recommendations for initiatives.
Martin Vershel
"Make your VP an MVP. Vote Martin for Vice President"
Academics: Sophomore theater major with an acting emphasis
Involvement: College of Fine Arts SGA Representative, President of Choreographers United, Operations Director of HerCampus, TCU Dutchmen, student member of the Traffic and Regulations Committee and Wassenich Award Selection Committee, Hays Hall Crew.
Platform: Project TCU: idea days, culture weeks, outdoor SGA meetings, a social media site for TCU students, community engagement CORE requirement, more organizations, increased SGA representative interaction, and networking events.
Lydia Baldner
"Utilize Your Potential"
Academics: Sophomore ballet and strategic communications double major.
Involvement: SGA Fine Arts Representative, Chi Epsilon member.
Platform: 1. Transparency: Increase student awareness of the University's financial decision making and reporting. 2. Accessibility: Ensure that all clubs and organizations have the tools necessary to utilize their potential. 3. Equity: Advocate for all arts organizations, clubs, and individuals and allocate more funds for the arts. 4. Relief: Advocate for extended scholarship in the form of tuition assistance.
Court Putnam
"Put your money on Putnam!"
Academics: Sophomore finance major and accounting minor.
Involvement: Phi Kappa Sigma academic chair, second vice president of Neeley Fellows, TIP Board Member.
Platform: Expand the role of treasurer, and expand student benefits through an awareness campaign, a Frog Saver app revamp and larger portfolio of benefits.