TCU wake club resurfaces
In an effort to bring the culture of back home to Fort Worth, some TCU students have come together to restart a wakeboarding club.
The wakeboarding club team has around 70 active members, starting with a few that brought their gear from home to hit the water at Lake Worth. They did well in their meet against OSU last semester, and they plan to compete against Baylor in March.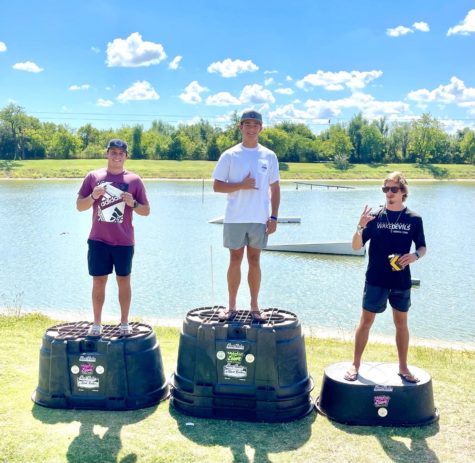 Over 15% of the TCU student body comes from coastal states. It's no wonder this aquatic club has resurfaced.
Matthew Moyer, the club's president, restarted the club last semester.
"I don't think a lot of people know about the club, so we're trying to just get the word out there," said Moyer, a sophomore marketing and entrepreneurship major. 
"We don't take it super seriously, we just want to meet people," said Blake Martin, a transfer student from Wagner College in Staten Island. 
Martin, a junior marketing major and the club's vice president of communications, said he joined to meet people who were into wakeboarding, like him.
Social Chair Isabella Diruggiero grew up wake surfing at her lake house in Austin. She enjoys teaching people in the club how to surf.
"For new people coming in who don't know how to wake surf, I always like helping and giving them pointers and helping them get up on that board," said Diruggiero, a graduate student. She has improved as a surfer and learned new tricks on her board since she joined the club.
Blasting upbeat music outside the library, the group handed out stickers to anyone who stopped by, drawing a crowd.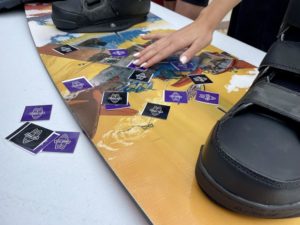 "There's nothing better than actually getting out on a boat and getting into the water during the school year," said Treasurer Padraig Fitzgerald, a sophomore finance and economics major. "It's a good release from classes."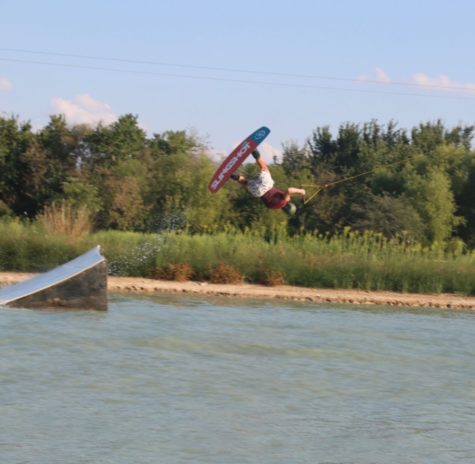 Students have tried to sustain a wakeboarding club at TCU since 2005. A landlocked Fort Worth has not given students many opportunities to catch a wave.
The team began when TCU alumna Ashley Brown wanted to compete with Texas A&M and Baylor in the South Central Collegiate Wakeboard Conference, according to TCU 360.
In 2013, TCU alumnus Taylor Troth tried to ride the wave, aiming to compete in a national wakeboarding tournament with a team of nine, according to TCU360.
The team wants any student who is interested to sign up, regardless of skill level. 
To find out more, follow @tcuwake on Instagram or join the club on Engage.